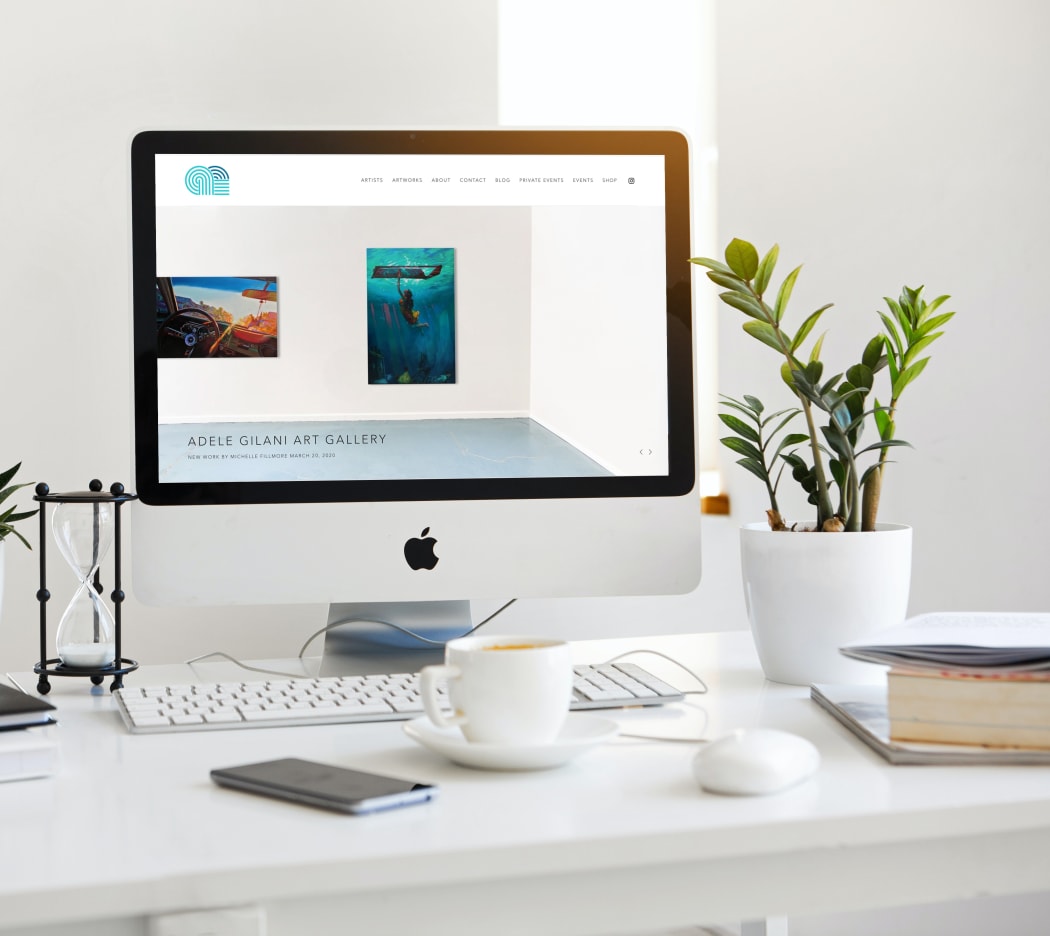 While AGA Gallery is temporarily closed during this difficult time, I am still committed to sharing artwork and inspiration with our growing art community. Here are a five ways you can enjoy AGA Gallery from home.
1. SUBSCRIBE TO THE MAILING LIST
The best way to engage with AGA Gallery is to sign up for the mailing list. This is also the #1 most important way to show your support! The email list is our lifeline. It is the best way for me to let you know what AGA Gallery is offering. I will send emails on Mondays and Fridays with art, inspiration and new artworks for your home. I have lots of great things in store like original art releases and discounts in the gallery shop. If you haven't already, please sign up today!
2. VISIT OUR ONLINE GALLERY
We have a brand new online art gallery with tons of background on our gallery artists as well as the option to "View In a Room" so you can see exactly how the artwork will look once it's on the wall. The website also has a blog with Gallery news and a link to our online shop.
3. VISIT THE AGA SHOP
The Adele Gilani Art Shop is not only a gift shop but a place to find tools to inspire your own creative growth. You can find small original artworks you can purchase with the click of. a button and also art books, children's books, and art supplies to embolden you to make art of your very own.
4. FOLLOW US ON SOCIAL MEDIA
Since we can't host events at this time, social media is more important that ever. I'm active on Instagram and I plan to become active on Facebook at this time. I would love for you to add me!
5. INVITE A FRIEND
If you like what you see, please tell your friends about Adele Gilani Art Gallery! Feel free to forward them Gallery emails, share Gallery posts with your friends. Anything you can do would be a huge help.
Thank you so much for your continued love and support during this time and always. I hope you enjoy what the Gallery brings in the coming weeks and that when the gallery re-opens, we can all celebrate together. Stay safe out there!
Artfully yours,
Adele