During the quarantine, I've been putting together a small body of work titled,
Hello Moon!

The paintings vary in size and medium but they each feature a full moon. All of the paintings are $350 or less.
This series was inspired by three things:
A large painting I made a few years ago called Desert Moon. I wanted to paint a similar composition, a full moon centered in a vast sky. I like the way the composition makes you feel like the moon is there for only you.
Interior designer Kelly Wearstler. I recently watched Kelly Wearstler's Masterclass in interior design. You can see the influences of her palette and use of texture in this series.
The recent Full Pink Moon. The Full Pink Moon happened on the one year anniversary of my Memaw's passing. This moon represented a hello from the other side for me.

While the full moon symbolizes many things like clarity and lunacy, I wanted to celebrate the moon as a life-long companion. I wanted it to delight and remind you of your connection to the past, present and future.

I hope you like what you see! The paintings are titled with songs about the moon. I hope you can hear the songs when you look at the paintings. Each painting is signed, dated, titled and inscribed with this haiku on the back:
Well hello there moon!
Are you enjoying the show,
my Life-long friend?
Paintings will ship in 3 weeks when they are completely dry.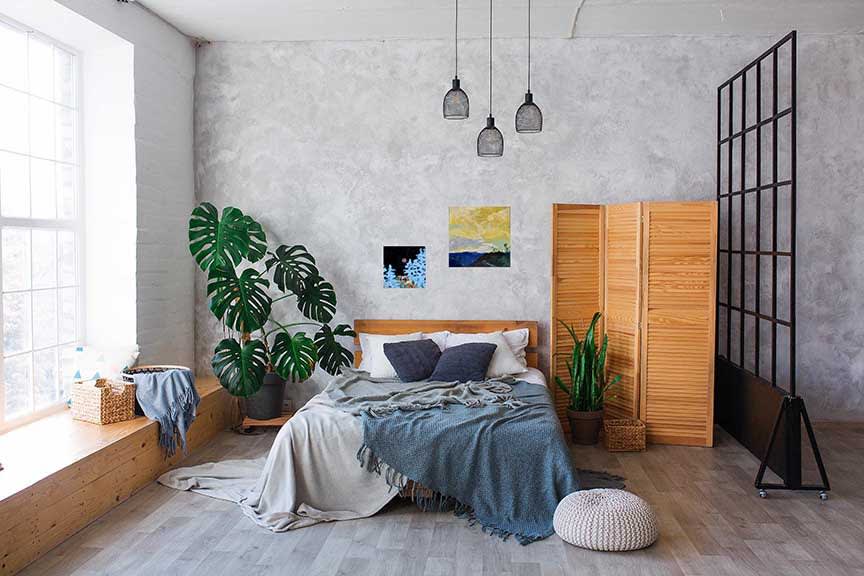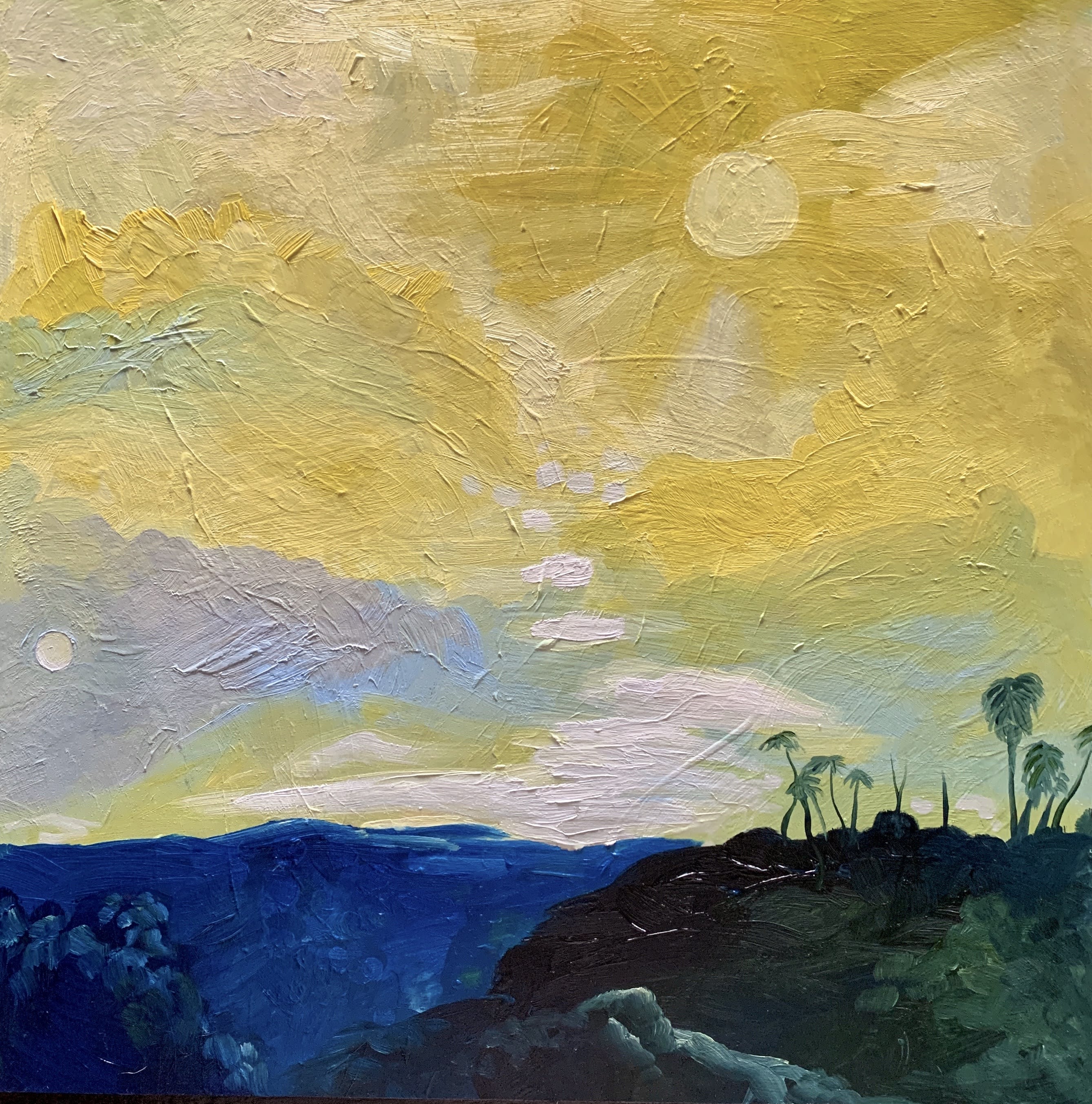 BAD MOON RISING
BLUE MOON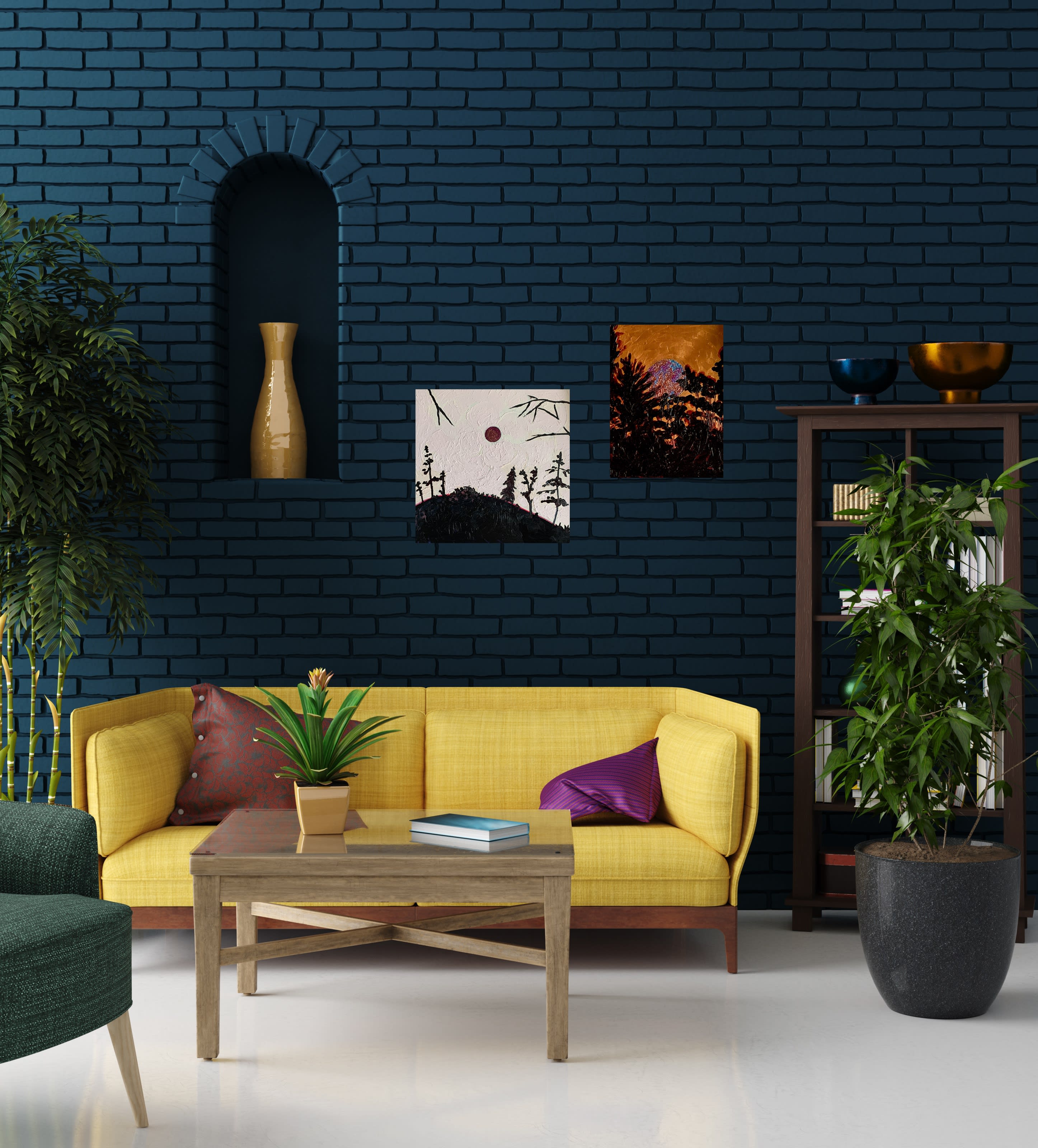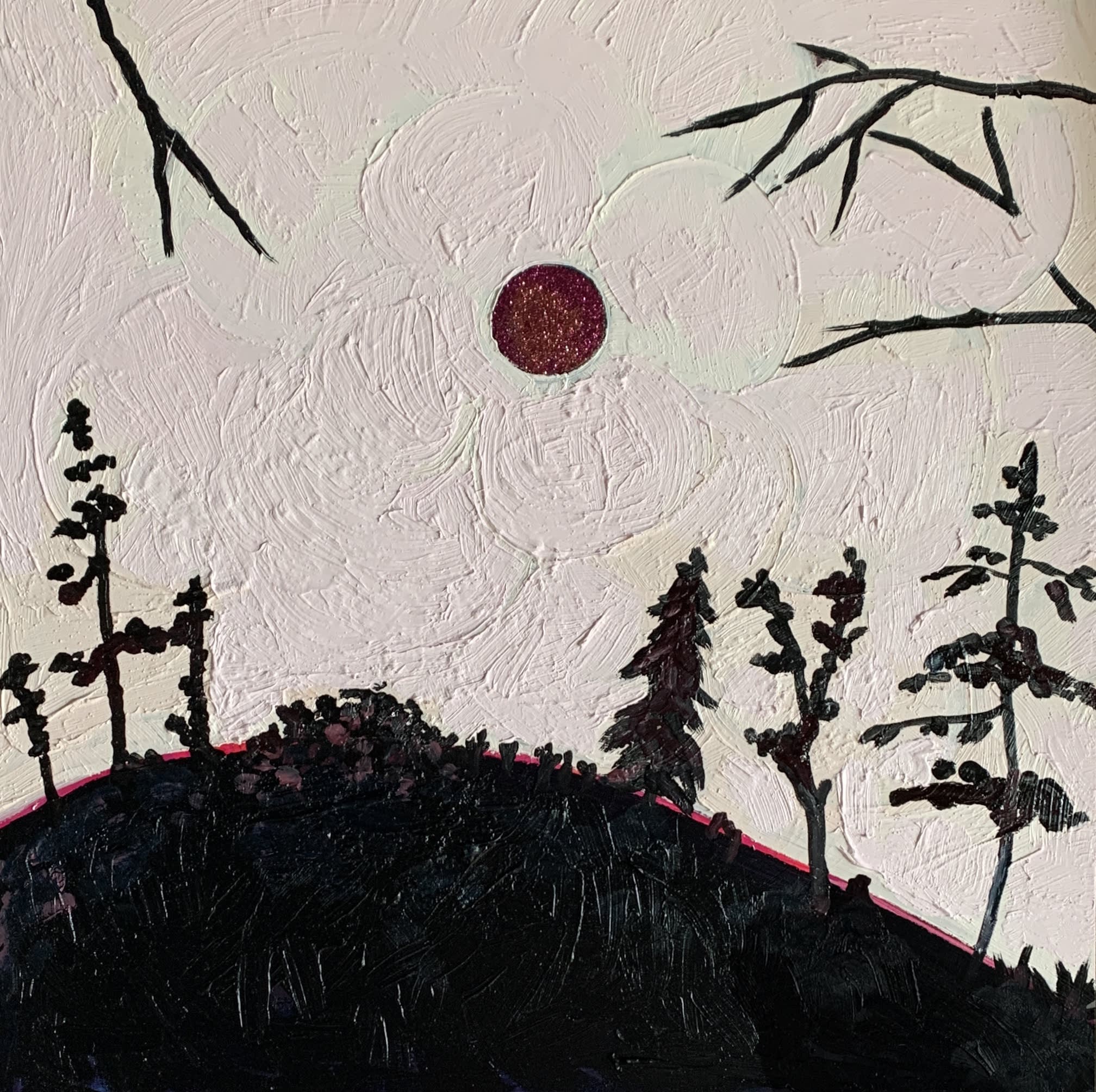 PINK MOON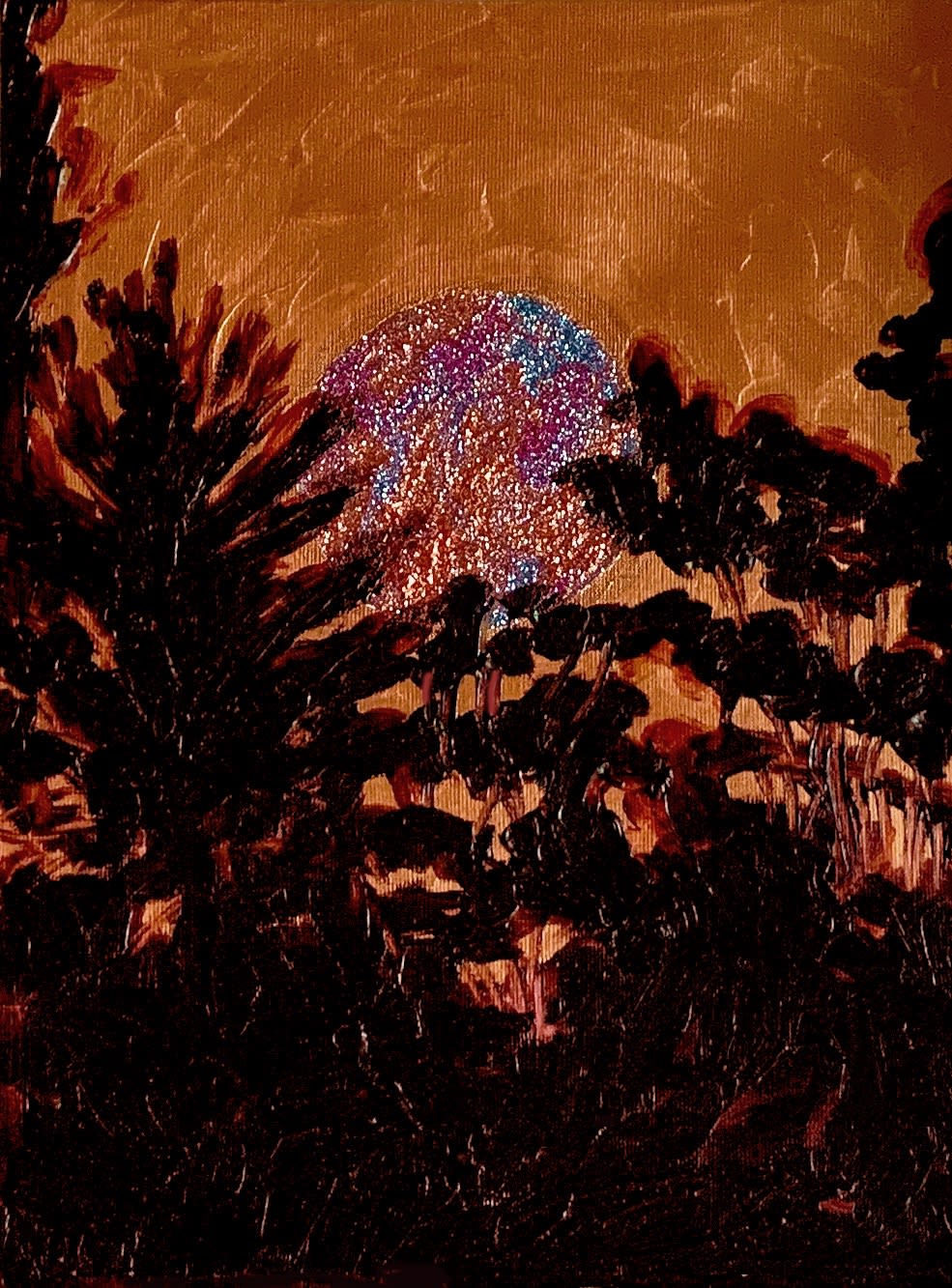 FLY ME TO THE MOON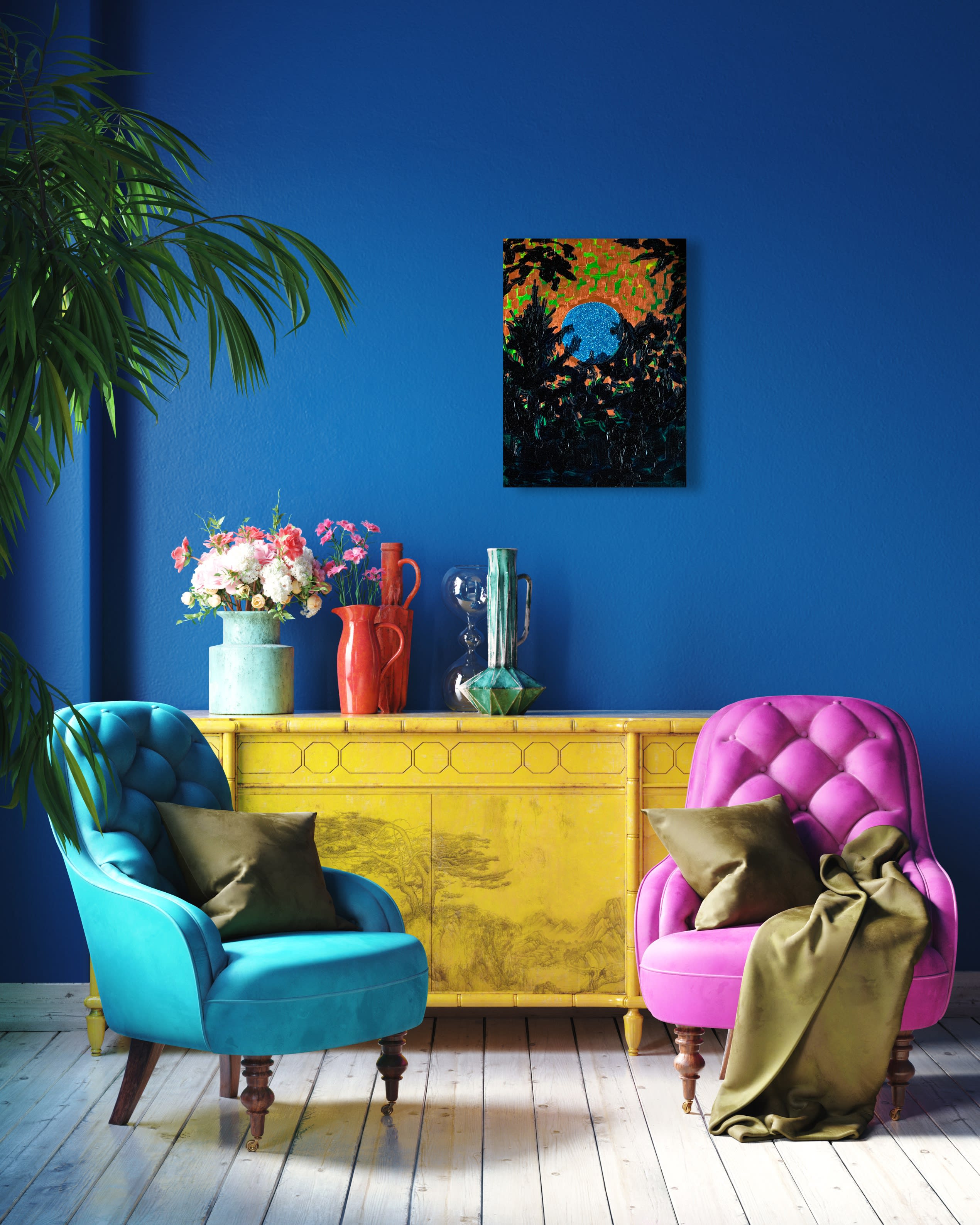 Blue Moon of Kentucky
Moon River
Man on the Moon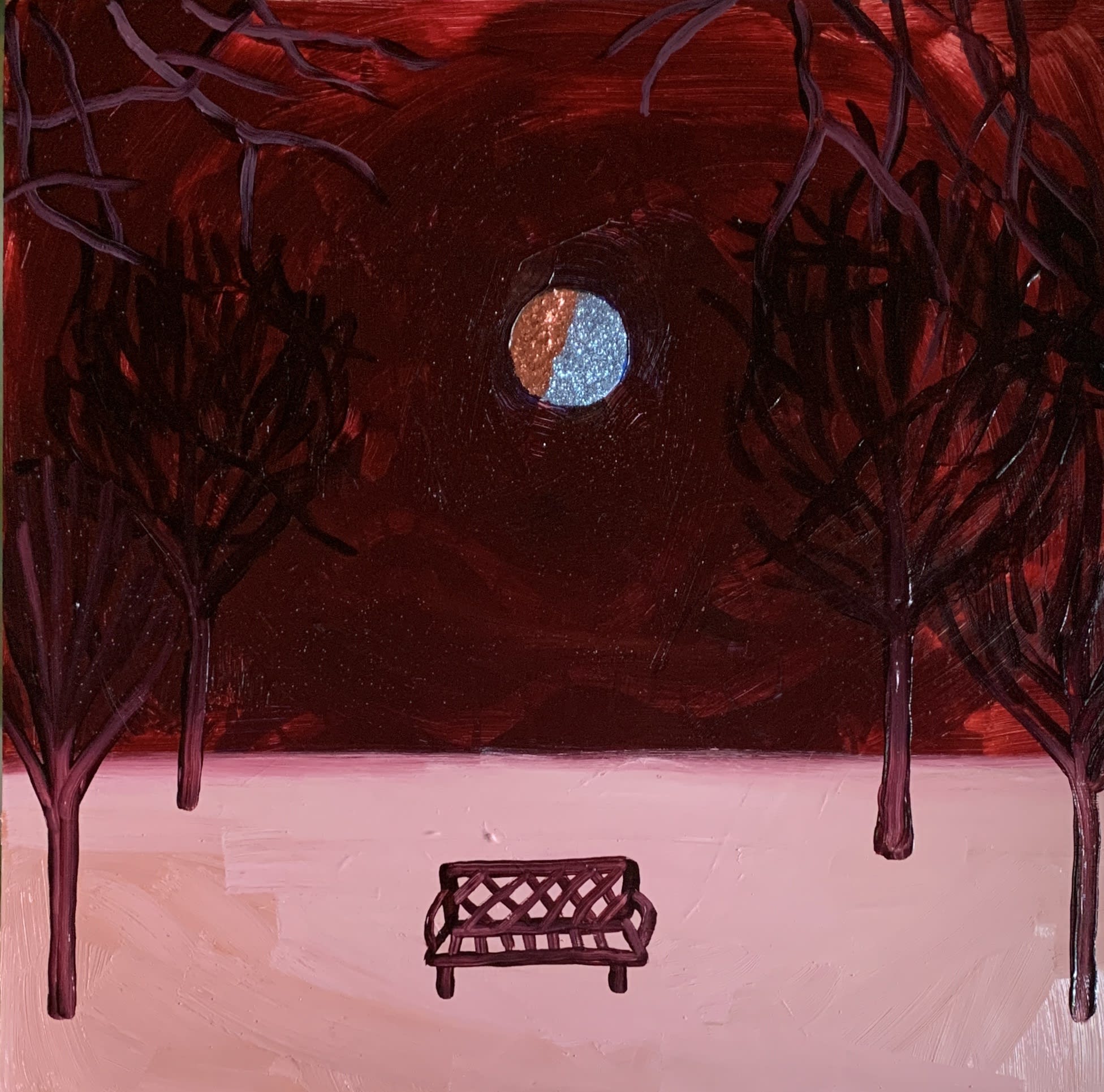 Shoot the Moon